Chiropractic for Kids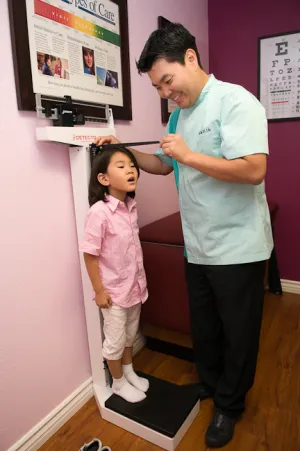 Chiropractic is important for kids just as adults. It is one of the safest forms of health care for children and adults. It is different for children because the chiropractor doesn't need to put a lot of pressure. The chiropractor applies slight pressure for little kids or even babies.
Dr. Kim is a chiropractor who obtained the Diplomate In Clinical Chiropractic Pediatrics (DICCP). It is three years postgraduate program and is a board certified credential in pediatrics for doctors of chiropractic. It's good to have a head start for little children to go get a chiropractic exam done. A child's spine grows 50% in the first year. So it's important for a child to get an exam done by a chiropractor to see if there is a problem or not. It's better to find a problem in the early stages of a child's life so that the chiropractor can treat it. It will cause less of a problem later in life.
Conditions we can help: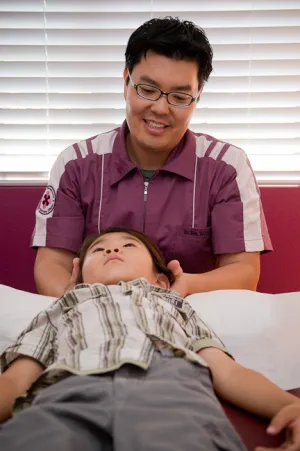 Pediatrics
Scoliosis
Posture Correction
Ear infection
Attention Deficit Hyperactivity Disorders
Colic
Pediatric Headache, Low back pain, Knee pain
Allergy, Asthma
Boosting Immune System
Pregnant Woman (Pre/During/Post Pregnancy)
Low back pain
Sciatica
Irregular Period
Migraine Headache
Carpal Tunnel Syndrome, Wrist/Knee Pain
Morning Sickness
Indigestion